The Organic Centre in Rossinver were delighted when a video of our wildlife became a big hit. Since lockdown we have put a camera out to observe wild life and share any recorded activity with the general public. In the early hours of February 10th 2022, the camera caught nature at its best with an otter, and fox competing for a very large salmon just beside the centre. The trail camera has been monitored by Organic Centre staff and volunteers. See the little clip here
RTE came out to learn more about our discoveries. They got a chance to speak to some of the staff and volunteers involved here.
Since then we have had many more sightings of foxes, pine martin and an array of bird life. Keep an eye on our social media channels for more updates.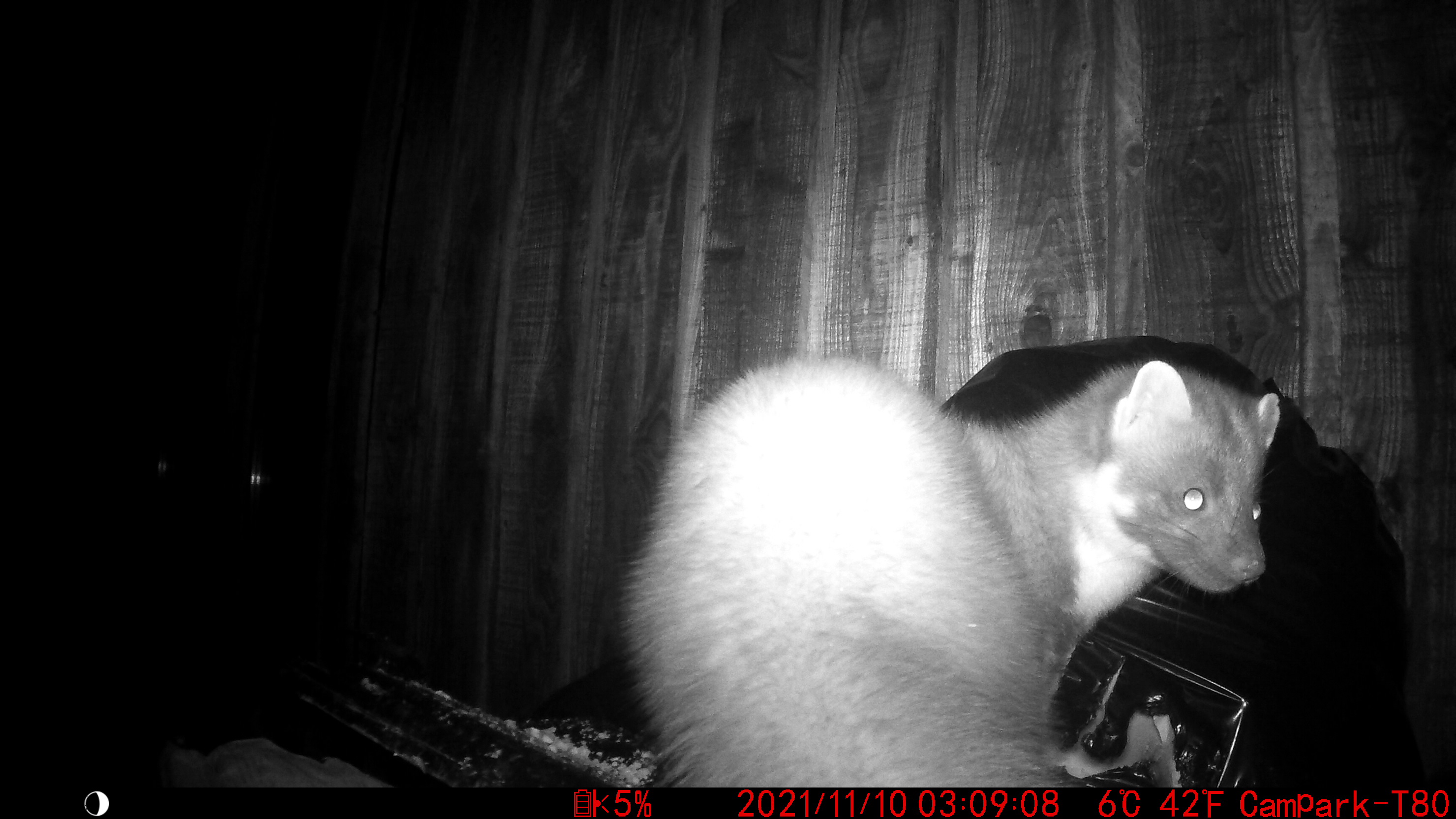 A pine martin. Another friend that we share the centre with, caught with our camera